Woodrow Wilson Townhomes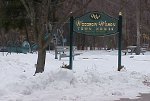 Woodrow Wilson Associates, the owner of Woodrow Wilson Townhomes in Amsterdam, New York was seeking Empire State Development Corporation assistance in rehabilitating the Woodrow Wilson property. A requirement of this assistance was to complete a Capital Needs Assessment.
A Capital Needs Assessment serves as a guide in developing the rehabilitation plan. The assessment serves to analyze components and equipment that have or will have reached the end of their useful lives, or are no longer able to be maintained in efficient operating conditions or standard of appearance for the life of the mortgage.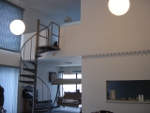 Woodrow Wilson Townhomes engaged Susan Dee Associates to complete the Capital Needs Assessment. In order to effectively evaluate the existing conditions, the Susan Dee Associates team developed inventory sheets covering all building systems and equipment. The forms included areas that were categorized by room or function names, then sub-categorized by floor/wall/ceiling materials and finishes, window and door units, and mechanical equipment. Woodrow Wilson Townhomes consists of 15 two-story buildings with a total of 100 apartments in five of buildings styles.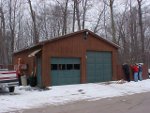 A site visit was conducted, which included walking through the buildings and the site, visually identifying deficiencies and the current condition of the structures and the systems, interviewing management and maintenance staff, querying residents, and photographing certain findings. A 20 percent sampling of apartments was required in order to determine accurate trends and profiles. All public spaces, including the project grounds, were examined.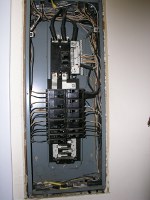 Research included review of original construction drawings and current project drawings to understand the building systems and spaces.The investigation focused on identifying major building component and system conditions and determining their expected useful life.  Current conditions were documented on data collection sheets and specific recommendations for correction were prepared.

A capital replacement program was developed to identify all components that have or will exceed their useful lives in the near future and to bring the property back to like-new condition.  When components are expected to fail, the cost and frequency of replacement were calculated to determine capital replacement needs.  In some cases, the installation of an entirely new system where none existed previously was recommended.