Watervliet Housing Authority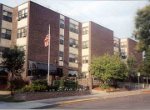 Watervliet Housing Authority, a public housing authority consisting of 5 separate developments, housing 306 apartments in 51 buildings, applied to the NYSERDA AMP program in 2002 for assistance.  As a subcontractor to the program, Wendel Duchscherer Architects and Engineers were assigned to provide services.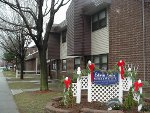 As Manager of Wendel Duchscherer's residential programs, Susan Dee was responsible for the production of the site visit, energy assessment, energy calculations, cost estimates, and report. As principal of Susan Dee Associates, she was assigned the task of Principal Designee (PD) for tracking design and construction phases of the project.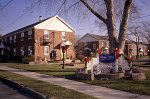 A site visit, energy assessment, energy calculations, and final report were completed in July 2002 and consisted of recommendations amounting to $633,705, saving $48,672 1822 million BTUs, and 224,403 kWh. It consisted of over 34 individual energy efficiency measures.
The work commenced in August 2005 and was completed with modifications in January 2007. The project was funded with Housing Authority funds, Energy Smart loan, and a NYSERDA AMP Grant.