Stonebridge at Montgomery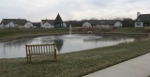 Stonebridge at Montgomery Continuing Care Retirement Community is a not-for-profit continuing care retirement community located in Skillman, New Jersey.  This 300,000 square foot multi-purpose facility sits on a 40-acre site that includes indoor and outdoor services, an outdoor walking trail, tennis court and putting green.  The facility consists of a main complex, composed of the Clubhouse and the Health Care Center, and twenty-four free-standing cottages.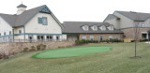 PHS, Senior Living LLC, Inc. contracted with Susan Dee Associates to perform a comprehensive needs assessment of the Stonebridge at Montgomery. PHS Senior Living, LLC and Stonebridge at Montgomery were also interested in establishing "green" guidelines for future development and remodeling.
The investigation focused on identifying major building components and systems assessing their conditions and determining useful life.  Code violations, environmental hazards, and Americans with Disabilities Act (ADA) compliance were considered when evaluating these systems. In addition, the Capital Needs Assessment Report included furniture and kitchen equipment reports. The major systems included in the evaluation were:
Site
Building facade
Structural systems
Roofing
Interior architectural features
HVAC systems
Energy conservation
Plumbing systems
Electrical systems
Fire and life safety systems
A capital replacement program was developed to identify components that will exceed useful life over the next 20 years.  It was estimated that Stonebridge at Montgomery would incur expenses amounting to nearly $18 million for capital replacements during that time.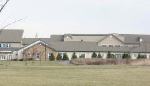 Using a format established by Susan Dee Associates, a cost and frequency schedule for major repair and capital replacement was determined according to the following priorities: urgent, poor, fair, and good. The criteria used to make these determinations included: Estimated Useful Life (EUL), Year Installed, Remaining Useful Life (RUL), Estimated Cost, and Condition.