Ridge Oak Senior Housing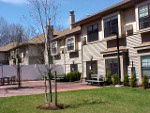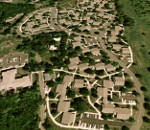 Ridge Oak Senior Housing is a 306 unit campus arranged into 14 villages. Buildings are mostly garden apartments, except for Village 12 which is a 60 unit apartment building with units opening into common hallways and connected to shared common services.
Ridge Oak Senior Housing is one of our recurring clients for whom we provided an array of energy services over a seven year period.
Comprehensive Needs Assessments
Susan Dee Associates performed Comprehensive Needs Assessments in 2006 for Villages 1-12, with updates in 2010 and in 2013. Our tasks included determining system conditions, life spans, replacement cycles, and cost estimates.
The most recent CNAs identified work for a 20 year period totaling $9,865,141 for Villages 1-11 and $1,258,941 for Village 12.
Energy Assessments
In 2011, we performed an investment grade Energy Audit for these villages, as well as an Energy Efficiency Review of building drawings and specifications for the two proposed villages. Susan Dee Associates was responsible for conducting the site visit, energy assessment, energy calculations, cost estimates, and report.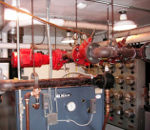 A very detailed energy use benchmark was prepared for the 12 villages including a sample of tenant-paid utilities. The analysis was prepared per building for a comparison of energy efficiency across the campus.
We also prepared a solar assessment to determine if PV panels were cost-effective.
The ASHRAE Level 3 energy audit on over 250,000 square feet of multifamily residential and office space recommended measures costing $1,500,000 with fuel savings of 309,000 kWh and 62,240 therms.