New York City's Local Law 87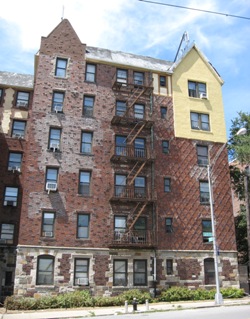 In addition to performing the required energy audits and retro-commissioning, Susan Dee Associates provided training to property managers and building supers.
Local Law 87 is part of the Greener, Greater Buildings Plan, which was enacted to improve the energy and water efficiency of New York City's largest buildings. Local Law 87 requires property owners of buildings larger than 50,000 gross square feet to audit energy use and retro-commission their buildings every 10 years.
An energy audit is a systematic analysis of a building's energy equipment and systems to identify cost-effective capital improvements that will save energy. An energy audit report provides a list of recommended strategies to save energy, along with an estimate of their cost and payback. Local Law 87 requires property owners to receive an energy audit but does not require them to follow the recommendations described therein.
Retro-commissioning is the testing and tune-up of existing building systems to confirm they are operating as designed and as efficiently as possible. Retro-commissioning commonly identifies maintenance, calibration and operations errors that are easily corrected and, when implemented, typically amount to significant energy savings and improvement in equipment reliability. Sometimes the testing will make apparent mistakes that originate from the building's construction or a subsequent renovation. Any operations measures revealed through retro-commissioning as not in compliance with the Law must be rectified.
Local Law 87 does not include equipment owned by tenants or used for industrial processes within the building. It applies only to base building systems, which include, but are not limited to:
Building Envelope,
HVAC systems,
Elevators and Escalators,
Domestic Hot Water supply,
Electrical systems,
and Lighting systems.
Staggered reporting deadlines are based on the last digit of a building's tax block number. For example, if the tax block ends in 5, an Energy Efficiency Report documenting the results of the energy audit and retro-commissioning must be submitted to the NYC Department of Buildings between January 1 and December 31 in 2015, 2025, 2035....
Susan Dee Associates has performed Local Law 87 energy audits and retro-commissioning for properties in New York City, and prepared the required Energy Efficiency Reports for these properties. We also provided the necessary Local Law 87 operations training to building personnel.